Growth Winner was founded in 2020 by Umar Faizan, who saw a need in the market for a results-driven digital marketing and link building agency that could deliver real value to businesses of all sizes.
Having been frustrated with the underwhelming results delivered by traditional SEO agencies, Umar set out to create a different kind of agency – one that prioritized ROI over vanity metrics.
Our team of experts combines technical expertise with creative flair to craft campaigns that not only drive traffic and engagement but also deliver tangible business outcomes.
Whether you're a startup or an established business, we're committed to helping you grow and succeed. Let's win together.
Umar Faizan is the owner and founder of Growth Winner, #1 ROI Focused SEO Services Agency. Umar originally got involved with SEO as an end result of selling on Amazon.
He loved selling on Amazon but hated paying the Amazon commission fees (also known as referral fees).
Instead of paying Amazon a fee every time he sold an item, he decided to make his own website where he could sell as many items as he wanted without paying any fees.
However, after making his website, he realized it was getting no traffic and as a result it wasn't generating any sales. As you do, he started to Google things like "how to get my website onto the first page of Google" and stumbled across SEO in 2018.
Umar remembers this day whilst smiling "28th Sept 2018, the day I first stumbled across SEO. I knew from this point onwards my future would take a different direction".
From this day onwards, Umar studied SEO, day in and day out. He mastered the skill within 9 months and now regularly helps business owners in the USA, UK, CA, and AUS rank higher in Google and generate more revenue.
SEO is forever changing, to stay on top of your game you have to constantly be trying and testing new things. Umar regularly attends SEO conferences across the world to ensure he's always updated on the latest Google algorithm updates and trends.
He spends most of his time as an SEO Consultant For Businesses.

Business aside, Umar is extremely family oriented and is a big believer in "family is everything".

When he's not working on the SEO Agency, you can most likely find him in a martial arts court.

To learn more about Umar Faizan, check out his personal blog.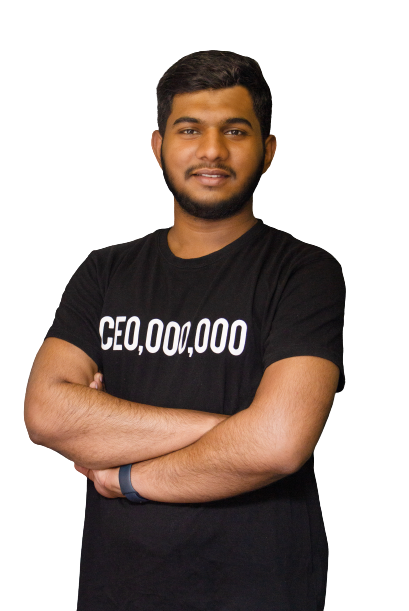 Finding the right SEO company can be a daunting task, especially if you've had negative experiences with other providers in the past.
At Growth Winner, we aim to make the process of finding the right partner for your SEO strategy as easy as possible.
To make your decision easier, here are five reasons why you can trust our talented team of search specialists with your SEO strategy:
When you choose Growth Winner you will see:
Frequently Asked Questions
business to the next level?
Claim your FREE 30-minute Strategy Session worth $1000 with search specialist & founder of this agency, Umar. Book your slot before your competitor hires us!