Growth Winner SEO Pricing
Guide to answer every single question you have about SEO Investment!
Question: How much is SEO
cost

investment?
Answer: A managed SEO plan can cost anywhere from $500/month to over $10,000/month depending on the scope of services, the size of the website, and the experience of the provider that was hired to perform SEO services.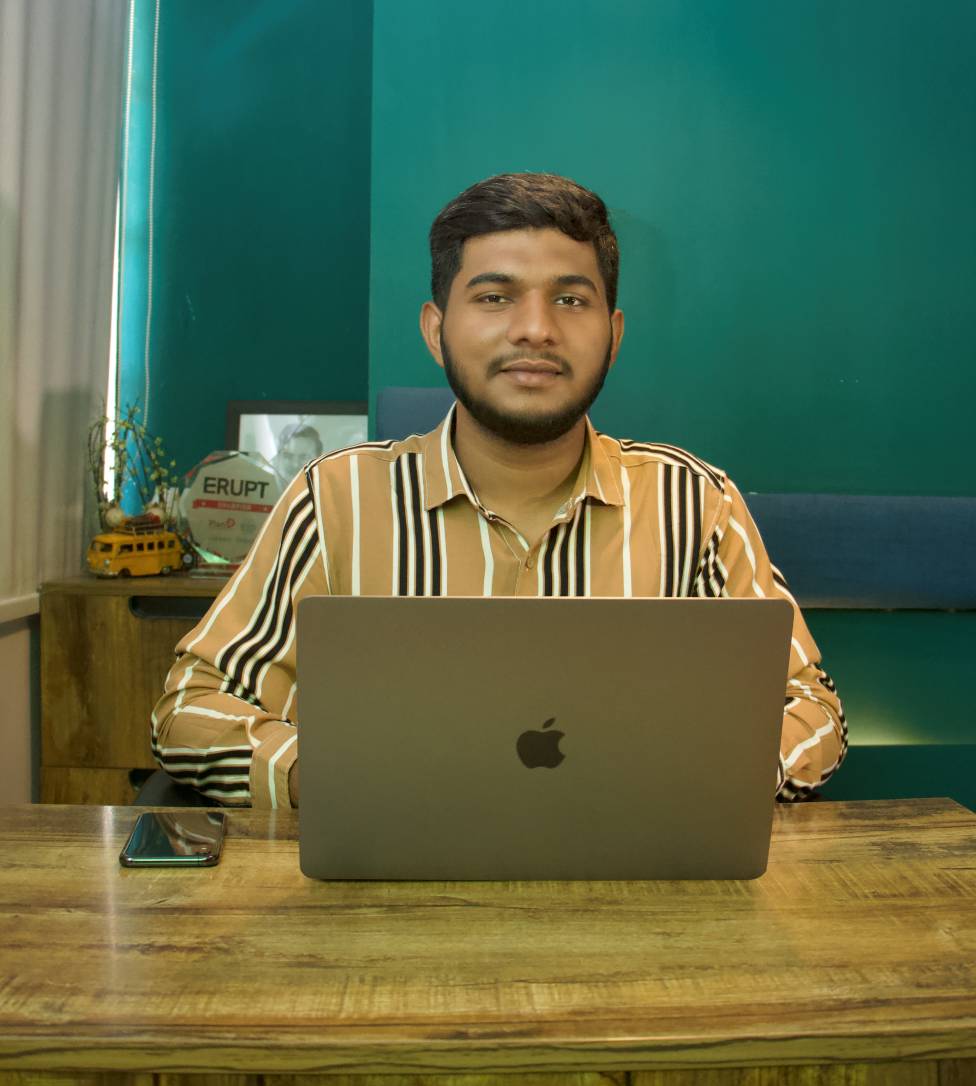 So, you're looking for how SEO services are priced by agencies? This is the guide that is going to actually answer your question!
Our SEO services start at $3,000/month. We have 4 pre-set packages that are $3000, $4000, and $5000 per month, respectively. We also build custom SEO packages with custom SEO pricing depending on the specific needs of our future clients.
On the spectrum of SEO agency pricing, we're in the mid-to-high range because we're a boutique agency that delivers significant value, across the board.
SEO Agency Billing Models
It's time to explore the differences between project-based, hourly, and retainer-based SEO pricing.
Project-Based SEO
Project-based SEO engagements have a clear beginning and end that's set before the project begins. Project-based SEO is most common in on-site audit & technical SEO analyses because this type of work requires less ongoing maintenance than content and link building.
Hourly SEO
Hourly SEO consulting services provided by SEO consultants and high-performing SEO agencies are great for businesses who want to build a strategy for which they will execute on internally. Hourly SEO consulting ranges from $45/hr (typically overseas) to $850/hr (SEO influencers).
Retainer-based SEO is one of the more common SEO pricing structures. The client agrees to pay the agency a monthly (or other intervals) fee for a set list of SEO deliverables. Retainer-based SEO services give the agency ample opportunity to prove their worth (or otherwise).
Growth Winner SEO Sprint Model (Pricing Breakdown)
You got it right, we don't follow any of the above explained 3 billing models since most of the SEO agencies opt for retainer based SEO. We call our packages as "Sprints" (charges for the work we do). 
In the early months of an SEO campaign, we have to do a lot of work, from auditing to link acquisition! Once a website starts getting traffic and leads, we need to optimize it for better conversion rather than auditing again and again just to send you reports and make you feel that we are doing good work.
So, we change our pricing every 3 months to make you manage the SEO budget for the next whole year. Trust me, it won't cost you more than $60K per year. Read on to know more …
The pricing for 30 pages (or less) website is presented below 👇
Initial investment (about $8,000)
For setting up the website that includes website (re)design, copywriting. This shouldn't take more than 45 days. 
Copywriting & Design include the About Us page(s), Blog Page, All Landing pages, and Keyword Research for those Landing pages.
Also, this includes cost of any PAID tool, plugins, and theme that we use to design the website or optimize the copy.
We'll provide them with 1 hour of consultation 2 times (any questions to be answered).
For your information: first month of SEO campaign will start after design and copywriting. As we are willing to provide you tangible results in the first 90 days. It's the time when that happens!
We don't onboard clients having the motto "MIGHT IS RIGHT" if we see any problems with design and copy, we'll need to change it. 
For next 3 months (exactly $5,000 p/m)
Here is what we will achieve in these three months:
First month:

account setup & accounts auditing, ICP Development, Technical Auditing, Backlink Auditing, Content Auditing, and Competitor Analysis.

Second month

:

fixing audited issues, implementing keywords research, creating content strategy, internal link mapping, and content publishing.
Third month

:

best practices of On Page SEO for the content that has been produced and already produced content will be in a bucket to link building campaigns
Every month there will be two 1-hour long meetings to go through the campaign progress, plan moving forward, and any questions by client. These will be held fortnightly.
Also, the client will be responsible to pay writers. We can help you in hiring awesome writers. 
We recommend at least 10 content pieces per month to publish. Otherwise, there is no point of doing SEO without content and it's truly a waste of money. It may require an investment of anywhere b/w $1000 – $3000 (depending on the level of expertise the writer has).
For next 3 months (exactly $4,000 p/m)
This is pretty much straight forward. We'll work on reviewing, optimizing and publishing content that is produced by the writers.
With this, we'll get started with link prospecting and start acquiring links for your website to get more traction.
As for the links, we recommend at least 10 links per month. Otherwise, there is no point of doing SEO with content only and no links, it's truly a wrong approach. It may require an investment of anywhere b/w $1000 – $3000 (depending on the authority of the website from which we are getting links).
First we acquire links from high quality websites to build authority and then we get links from high traffic websites to build trust (in the eyes of Google!)
We NEVER ever used PBNs! So, don't worry at all about this. We take care of your website as it's ours. 
For next 5 months (exactly $3,000 p/m)
This includes the ongoing technical fixes, website health check, content publishing, and links campaign along with digital PR.
You are saving $10K per year using this module. If you want a traditional module of $5K per month that makes $60K per year. You're going to get a 17% discount right away! I haven't seen ANY agency doing this. They only give you a discount if you pay the full amount i.e., $50K upfront.
If you hire an in-house team member in the USA (who actually knows his stuff), it'll cost you around MINIMUM of $100K per year. Oh yeah, you can hire entry level SEO too, that'll cost you a minimum of $45K per year. You'll need to manage him at every single step because there is no one who is senior to him.
We're an agency with which you're investing in SEO way less than that. With real experts working on your campaign. It's not like other agencies who onboard clients and then forget to meet KPIs. 

It's a week-by-week breakdown. There's a complete client workbook that is exclusively shared with our clients, they can track content production, live links, and tasks or deliverables that are completed (with start and end date).

Once our 12 months campaign is over, we'll be on a monthly retainer with you for $2K per month.
This includes two 1 hour consultations from our side and maintenance of website (technical issues).
If you've a plan to grow more with us (we're damn sure you'll have a plan), we'll simply switch to the same payment terms as we were doing before. That ultimately means $3K per month for Link acquisition & content publishing.
We can assure you this model of pricing is the MOST effective on earth that you can avail. Since we tailored it to deliver ROI Driven results as soon as possible. Rather than promising you for 6 months with no progress!
Every month there will be two 1-hour long meetings to go through the campaign progress, plan moving forward, and any questions by client. These will be held fortnightly.
Our motto is "Customer Experience is Everything!"
We're responsible to reply to you within 24 hours by email. It's the #1 resource to contact us and get support.
If any emergency happens, you'll be provided with a WhatsApp support number. By emergency, we mean, the website is down for more than 6 hours or we haven't responded to your email in 24 hours (it never happened in 4 years).
Unfortunately, there is no option for long chat messages. If you want to ask something very quickly, we can have a short call on Skype.
These were available layers of communication and it's in priority order. If a client doesn't follow the steps as suggested, it's their own fault (unfortunately!) We can't do anything here.
There are 3 options available to release payment: PayPal, Payoneer, Wire Transfer.
We'll bear 50% of tax that is implemented by bank. Remaining 50% will be paid by client. 
Wire Transfer: If you ask us, this is our favorite method of accepting payment. Reason being low tax and quick transfer. We'll provide you with an agency bank account (that is registered in London, UK). You'll want to add that as beneficiary and pay the decided amount every month.
Here is a deal: We'll waive 5% for every transaction you make via wire transfer. It's $250 off for a $5000 payment. Sounds good? 
PayPal: We'll send you an invoice every 1st of month and we'll start / resume working as soon as it's paid from your side. 
Payoneer: It's a widely used payment method for international payments all over the world. You'll have our email to release payment. There are 200+ countries that support Payoneer for payments. So, don't worry.
Since all team members are being paid before time, it's our right to have payment in the bank before we start work. There are paid tools that we use in every single step of a campaign (from keyword research to link acquisition). 
Hence, there's no excuse for starting work without payment. We're not being harsh here. It's a policy of our agency to have long term and good client relationships. 
You'll enjoy working with us (promise!) but we can't ruin our relationship for a few bucks. 
Recommendation:

Add our email / bank account as a recurring payment or subscription. You won't believe it, it's the single most effective solution for paying us!
Frequently Asked Questions About Pricing
business to the next level?
Claim your FREE 30-minute Strategy Session worth $1000 with search specialist & founder of this agency, Umar. Book your slot before your competitor hires us!