Are you ready to take your SaaS business to the next level? Our SaaS SEO service can help you increase your online presence, drive more traffic to your website, and boost your revenue.
With our proven strategies and experienced team, we can help you dominate the search engine rankings and become the go-to solution in your industry. Don't let your competitors outrank you – partner with us today and watch your business grow!
We're a SaaS SEO agency that drives B2B sales.
As a leading SaaS SEO agency with more than 4 years of experience, we specialize in helping B2B SaaS businesses drive sales and achieve their growth goals. With deep connections in the industry and a track record of success, we are the trusted partner for many well-known brands.
Our team of dedicated SaaS SEO experts will work as an extension of your marketing team, providing customized solutions tailored to your specific business needs. Our team includes an SEO strategist, SEO manager, outreach specialist, and link building specialist, all working together to push your business forward. At Growth Winner, we go above and beyond to deliver results and help you succeed in today's competitive online landscape.
Scalable Services Tailored to Your Needs
Keyword Research
Our team of SEO specialists will conduct thorough research to identify the best keywords to target in your industry. By analyzing search volumes and keyword difficulty, we'll find the most effective keywords to help boost your online visibility and drive targeted traffic to your site.
Technical Optimization
We'll perform a comprehensive technical audit of your website to identify any technical issues that may be hindering your SEO efforts. From there, we'll work to optimize your site's structure, speed, and performance, ensuring that it's fully optimized to rank well in search engines.
Content Marketing
Our content marketing strategy is designed to help you create high-quality, engaging content that resonates with your target audience. From blog posts and infographics to videos and podcasts, we'll help you create a content strategy that drives traffic and boosts engagement.
Link Building
Our link-building strategy is focused on building high-quality, authoritative links that help improve your website's authority and drive more traffic. We will work to build relationships with relevant websites and blogs in your industry to secure valuable backlinks that help improve your website's rankings.
SaaS-focused, with advantages you can feel.
The SaaS industry has unique trends that require constant adaptation. As a specialized SaaS SEO agency, we stay ahead of these trends through real-time monitoring across all our clients. This allows us to quickly iterate and adapt to changes to ensure your success.
Selling to a B2B audience requires a specific communication strategy, and the majority of SaaS businesses have a B2B customer base. Our deep understanding of SaaS buyers' mindset allows us to effectively market your product or service to this audience, driving growth and revenue.
SaaS content is often more advanced in nature than other industries. We bring in subject matter experts specific to your project to ensure high-quality content production. This ensures that your content is of the highest standard, contributing to your brand authority and reputation.
SaaS businesses move fast, and their development teams are agile and responsive. We work directly with your development team to implement our recommendations quickly and iteratively, ensuring your site stays technically optimized for SEO.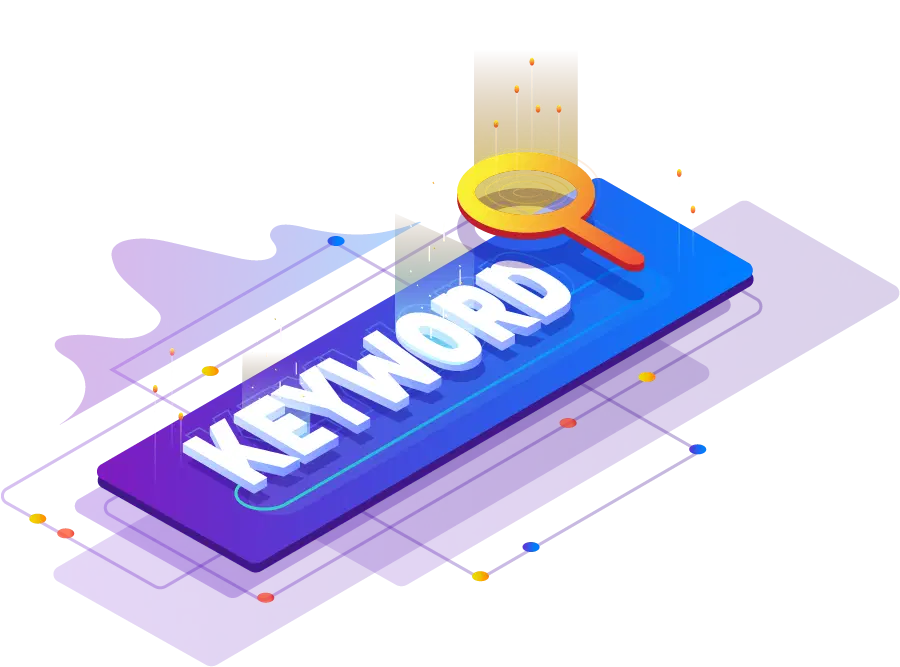 The world of SaaS is fast-paced, and a growth mindset is essential. Our SaaS SEO services utilize the 80/20 principle, focusing on the biggest opportunities for growth first to ensure the most effective use of our time. This approach drives quick wins and sustained long-term success.
Uniquely Competitive Landscape
SaaS is a highly competitive industry, with new content and links being produced daily. We understand the importance of finding quick wins in this competitive landscape, and our expertise allows us to identify and take advantage of those opportunities to drive your success.
A Simple, Effective Process.
What does a SaaS SEO Agency entail?
We dive right into your business by gathering data from various tools, including Google Analytics and Search Console, and speaking with your team to fully understand your goals and objectives.
After analyzing your website, competition, and industry trends, we develop a comprehensive SEO strategy that covers keyword research, technical optimization, content marketing, and link building.
Recommendations & Implementation
We present our recommendations to you in detail during strategy deep-dive calls, providing insight into the reasoning behind our approach. We work with your team to implement the changes that will drive results.
We work with you to create quality content and promote it effectively across the web. We can either handle content creation in-house or provide guidance to your team as they produce the content.
We provide detailed monthly reports that showcase your organic growth and highlight areas for improvement. We use this data to adjust our strategy and focus on what works best for your business.
Ongoing Strategy & Iteration
We continuously monitor the performance of our SEO strategy and make changes as needed. By constantly iterating on our approach, we ensure that your business stays ahead of the competition and continues to grow organically.
business to the next level?
Claim your FREE 30-minute Strategy Session worth $1000 with search specialist & founder of this agency, Umar. Book your slot before your competitor hires us!