#Website SEO Audit Services
If your website is not ranking well in search engines or you want to know what's holding it back… 
We will conduct a comprehensive review of your website, identifying technical issues, on-page optimization opportunities, and other factors affecting your search engine rankings.
With our detailed report, you'll have the insights you need to make the necessary changes and see real improvements in your website's visibility and traffic.
We're Experienced in eCommerce SEO Across the Most Popular Online Store Platforms
Rank Higher with Our End-to-End SEO Audit
Partnering with a technical SEO agency like us means gaining access to the specialized recommendations and backend insights needed for your unique website. We focus on delivering fast growth for all types of businesses: SaaS, Niche websites, and eCommerce stores.
Uncover Hidden Opportunities
Our SEO audit services go beyond the surface-level optimizations and dive deep into every aspect of your website's SEO. Our team of experts conducts an extensive analysis of your site's performance, identifies technical issues, and provides detailed recommendations on how to improve your search engine rankings.
In-Depth Analysis of Your Website's SEO Performance
Our SEO audit services provide a comprehensive analysis of your website's technical and on-page SEO. We use cutting-edge tools to identify issues such as broken links, duplicate content, and slow page speed. Our team also conducts thorough keyword research to identify opportunities for optimization.
Actionable Recommendations
Our SEO audit services provide prioritized recommendations for optimizing your website's performance. We explain the issues that need to be addressed first, the level of effort required, and the impact it will have on your site's search engine rankings. Our team works with you or your web developer to implement the changes, so you can focus on growing your business.
Get Expert Answers with our Custom SEO Audits
From technical issues to keyword research, our custom audits will help you better understand your website's performance and provide actionable recommendations.
Start Your SEO Strategy with Confidence
Building an SEO strategy from scratch can be overwhelming, but it doesn't have to be. Our team of experienced SEO professionals will work with you to develop a tailored plan that addresses your specific goals and challenges. We'll guide you through the process and provide you with the tools and insights you need to succeed.
Reach the First Page with our Comprehensive SEO Audit
Reaching the first page of Google search results can feel like an impossible task, but it's not. With our comprehensive SEO audit services, we'll identify the roadblocks holding you back and provide you with a roadmap to success. From on-page optimization to technical fixes, we'll give you the actionable steps you need to climb the ranks and reach your goals.
Automated SEO audit reports can be overwhelming and difficult to understand. That's why we provide you with clear, actionable recommendations that you can implement right away. We'll help you make sense of the data and provide you with the guidance you need to improve your website's performance and reach your SEO goals.
Our SEO Audit Services are designed to provide a comprehensive analysis of your website's Search Engine Optimization. Our seven-step intensive SEO audit service process is aimed at improving your site's visibility and getting your business in front of the searchers already looking for what you have to offer.
Our SEO auditing services start with a baseline SEO Audit. We use top-notch tools such as Google Analytics, Google Search Console, and Ahrefs to gather information about your website's performance. We then provide you with a six-page interactive analysis that includes information on historic site visitor trends and user behavior. From there, we create a benchmark to help you measure future success.
Search Console, Google Analytics, Ahrefs
Sitewide Page-Level Audit
Our next step is the Page-Level Audit, which involves compiling information from six sources to find the next best steps for every URL on your site. Our SEO Analyst gets this data from places like SEMrush, Ahrefs, Google Search Console, Google Analytics, Screaming Frog, and Sitemap. The Page-Level Audit provides you with all the Aggregated Data, URL Actions like 301 Redirects, 410 Targets, Crawl Blocking, and No-Index, as well as a Core Findings Presentation and a One-Hour Consulting Session.
SEMrush, Ahrefs, Search Console, Google Analytics, Screaming Frog, Sitemap
Advanced Technical SEO Audit
The Technical SEO Audit is a three-part process that includes automated crawls, a manually-produced recommendation sheet for 91 independent SEO factors, and a prioritized assessment of high-impact changes written in developer-friendly language. We use top-notch tools such as OnCrawl, Screaming Frog, Sitemaps, PageSpeed, Search Console, Server Logs, and Chrome Developer Tools during this process. At the end of the technical site audit, you'll receive a Shorthand Technical Review and Prioritized Implementation Chart of 91 On-Page SEO Factors, and 10-30 pages of Developer-Friendly Implementation Recommendations.
OnCrawl, Screaming Frog, Sitemaps, PageSpeed, Search Console, Server Logs, Chrome Developer Tools, and more.
Keyword research is critical for effective SEO, and we take a data-driven approach to find the best target keywords for every existing page on your site. During this step of our Auditing Services, we use tools like Screaming Frog, Ahrefs, and SEMRush. You'll receive a report on how the keywords you're using on your existing pages are performing.
Screaming Frog, Ahrefs, SEM Rush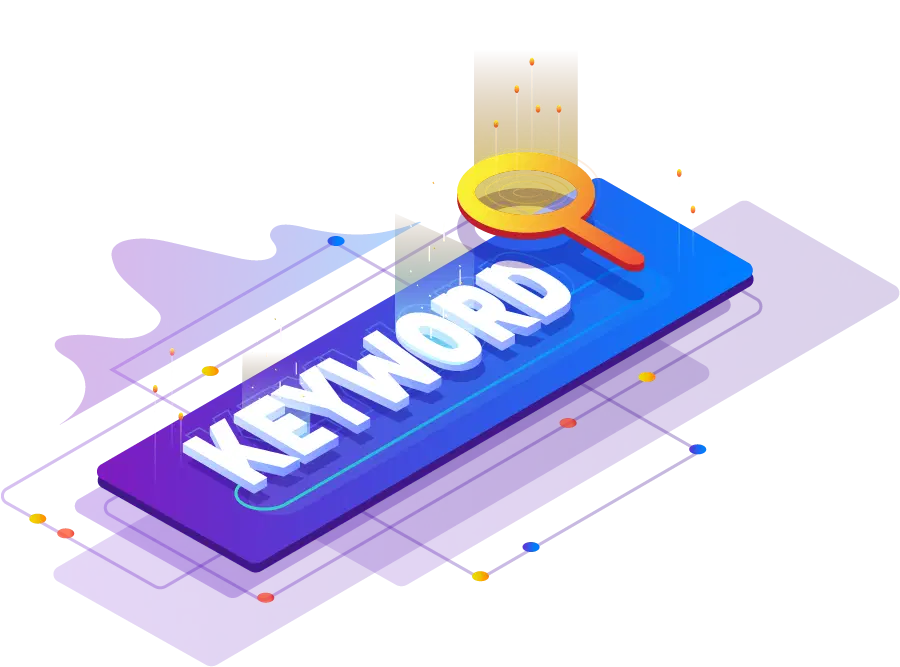 The Keyword Research Gap Analysis helps us find the best content for you to create moving forward. We compile a list of all the keywords you and your competitors are ranking for, and then we identify the best keyword opportunities to drive future traffic to your site. To do this, we use Ahrefs to analyze your keywords and provide you with a report that includes information about your top five competitors.
On Page SEO Recommendations
The On-Page SEO process is one that many people get excited about because it has the potential for the quickest ROI. We create a detailed On-Page SEO report and recommend ways to improve your website's search rankings. These recommendations include updates to the text on pages, meta tags, and schema markup. During this step, we'll use tools like Ahrefs, Majestic, and SEMrush to analyze your website's backlink profile. We'll identify any low-quality or potentially harmful links and provide recommendations for removing or disavowing them.
Screaming Frog, Sitemaps, Search Console, Google Analytics, Ahrefs, and more.
Onsite Content Quality Audit
At this stage of our SEO Audit Services, we conduct an Onsite Content Quality Audit to ensure that your blog posts are optimized for maximum impact. By analyzing your existing content and improving its targeting and focus, we can significantly boost your site traffic and improve your customer conversion rates.
We utilize a variety of powerful tools, including Screaming Frog, Sitemaps, Google Analytics, Search Console, and Ahrefs, to deliver a comprehensive Content Audit report that outlines specific recommendations for improving your content quality.
Screaming Frog, Sitemaps, Google Analytics, Search Console, and Ahrefs.
Backlinks are a critical factor in optimizing your website for search engines, as they help establish your site's authority and credibility within your niche. However, not all backlinks are created equal – it's important to ensure that high-quality, high-traffic websites are linking back to your site, rather than low-quality PBNs or guest posts.
That's why we conduct an in-depth Backlinks Quality Audit, analyzing your website from a link acquisition standpoint to identify any areas for improvement. Based on our findings, we'll provide you with a detailed action plan for acquiring high-quality backlinks that will boost your search engine rankings and improve your online visibility.
As a beginner, I really learned lots of things from its super-organized and to the point explanation. It not only explained my website's improvement scope but also told me how to solve those issues.
Michael M.
Technical SEO is where Growth Winner excels. I liked the sense of clarity and eagerness to explore different solutions about them.
Leif C.
It was just very eye-opening to hear the whole process that was going on and maybe the parts that I was missing.
Benjamin T.
| Analysis/Includes | Type |
| --- | --- |
| Initial Search Console Analysis | Technical |
| Competitor SERP Performance Over Time | Competitor |
| Website Index Analysis | Technical |
| Cannibalisation Audit | Content |
| Low Quality Content Audit | Content |
| Duplicate & Cannibalising Content Evaluation | Content |
| Site URL Architecture Analysis | Technical |
| Full Tag Evaluation (Canonicals, HREFLANG etc) | Technical |
| Landing Page Construction (Template Evaluation) | UX |
| Title Performance (CTR) / Title Rewrites | Content |
| Meta Description Evaluation | Content |
| Site Crawl & Reported Header Codes | Technical |
| Re-Direction & Re-Direct Chains | Technical |
| Internal Linking Audit | Technical |
| Use of Headings & Content Relation Evaluation | Content |
| Page Accessibility Element Review | Content |
| Site Navigation & Footer Evaluation | UX |
| Sub Domain Evaluation | Technical |
| Link Audit (Full Referring Domain Review) | Links |
| Link Performance Over Time & Distribution | Links |
| Anchor Text Audit | Links |
| Competitor Link Performance Evaluation | Competitor |
| Link Spam Review | Links |
| Page Experience / Core Web Vitals Review | UX |
| Google Tag Checks | Technical |
| Google Analytics Initial Audit | Technical |
| Competitor Site Content Evaluation | Content |
| Query Intent to Landing Page Evaluation | UX |
| Topical Clustering Analysis | Content |
| Search Console Link Evaluation (Internal) | Content |
| Search Console Link Evaluation (External) | Content |
| Above the Fold vs Centre Fold vs Low Fold Content Evaluation | Links |
| Site Behaviour Flow Analysis | Content |
| Wayback Analysis & Site Review | UX |
| Competitor Wayback Analysis & Site Review | UX |
| NLP Topical Analysis | Content |
| Search Console Reported Link Audit (vs Third Party) | Links |
| Tiered Link Audit | Links |
| Historic Penalty Checks / Reviews | Technical |
| Remote use of .js & CSS | Technical |
| Robots.txt configuration | Technical |
| Sitemap.xml configuration | Technical |
| Spam/malware | Technical |
| Keyword Research Gap Analysis (5 Competitors) | Content |
| Content Strategy / Support Guidance (1-hr) | Content |
| Link Building & Digital PR Recommendations (1-hr) | Links |
| Pages Reviewed: | Upto 70 Pages |
Frequently Asked Questions About SEO Audits